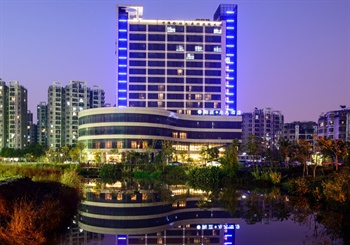 The Yuanzheng Qizhen Hotel (Yuanzheng Qizhen Jiudian) is located within Zhejiang University's Zijingang Campus, in close proximity to the Xixi scenic area.
This Hangzhou hotel offers eight meeting rooms, including a terrace hall which can seat 400 guests and a banquet hall which can seat 200 guests. Simultaneous interpretation and web video systems are also available.
A Western restaurant which serves buffet dinners is located within the hotel, as well as a Chinese restaurant which serves Hangzhou cuisine and seafood and features 12 private dining rooms.